Can a middle aged journalist walk on water in the middle of winter?
I guess you'll have to tune in and learn about the family's latest excurion to Fern Resort -- this time in the winter!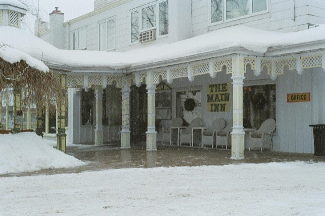 Fern has always been a place of firsts for the Rosens. 2007 was no exception as we went from a Winter Wonderland, leaped over summer and jumped into an autumn getaway on Jazz Weekend.